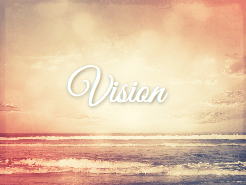 Our Vision is to see every heart, household, city and nation filled with the "knowledge of God's glory like the waters cover the sea". (Hab 2:14) The River Church is a channel for this river of life to flow and bring water to dry land. We desire to see whole families and individuals ignited with the fire of God and experience the transforming power of His Love!
At The River Church you will be taken to heightened levels as you hear a powerful teaching, embrace a fresh word released from the heart of the Father, and enter into radical Spirit-led worship.
Our Desire is to…
Be a church empowered and led by the Holy Spirit.
To discover life-changing truths from God's Word thus bringing divine order to our lives.
Cultivate an atmosphere of heaven through encounters with God.
Seek the face of God through continual prayer and radical worship.
Know our identity as sons and daughters, being released into our destiny by extending the Kingdom of god through revival.
Serve the Lord with the highest integrity as we create a culture of honor and love.
Love Unconditionally and encourage the body in their walk with God.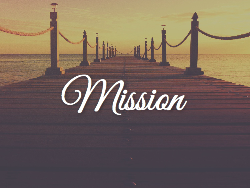 The River Church has been called by God to be a center of revival and reformation to our city, nation, and the world. Our mission is to reach the world with the Gospel of the Kingdom through every means possible, including television, radio, internet, conferences, crusades and missionary trips. We also desire to equip and commission men and women to go and make disciples expanding the Kingdom of God on earth.
Our mission adheres to our vision which is to Evangelize, Disciple and Send. By living a lifestyle of demonstrating the power of God, many are saved, healed and delivered. After reaching people, our heart is to disciple so that individuals and families can have a firm foundation and a deeply rooted faith in God. And then we want to send these fearless, bold leaders to go do the same.
All together our mandate is to lift, heal, feed, deliver, restore and ignite every believer so they can live out the destiny and purpose for which God has called them for.
Evangelize
We believe the power of God changes lives, and that changed lives change the world. The transformation we experience at TRC expresses itself in compassion and action as we share God's truth and love with those we encounter daily. Presenting the gospel in the power and demonstration of the Holy Spirit to unreached people, outside of the walls of the church is a way of life. We are seeing lives touched through salvations, healings and restoration as we go out in groups weekly. We take the good news to the brokenhearted and proclaim liberty to the captives. God commissions us to bring His Kingdom to the earth through revival and global harvest.
Disciple
Our heart is to disciple and see people develop a strong relationship with the Lord as they build a deep rooted foundation in the Kingdom of God. At TRC we are learning at an accelerated rate who God is and who we are as His sons and daughters. Through weekly teaching we embrace what it means to resemble Jesus Christ and walk in His love. Our greatest opportunity to grow in integrity, honor and unity as a body is through our relationships one to another. We meet weekly in house church settings where we fellowship, learn, and grow deeper in the Lord together. As we rise up in power and step boldly into our full authority and identity in Christ, we are being launched into our destiny and calling.
Send
The River Church is raising up a new breed of end time revivalists who are consumed with the passionate fire of God. We are being equipped and empowered through teaching, preaching of the Word and revelation of the mysteries of the Kingdom of God. Holy Spirit is igniting hearts and when we encounter His love we will never be the same. His overabundant love cannot be contained, it is leaking out everywhere we go and lives are being transformed. We are sent as fearless leaders with powerful tools and truths from His Word to radically advance God's Kingdom on earth.
"And they went forth and preached every where, the Lord working with them, and confirming the word with signs following." Mark 16:20